Toei CM-D14 Cap Kit for Monitor Repair with FILTER CAP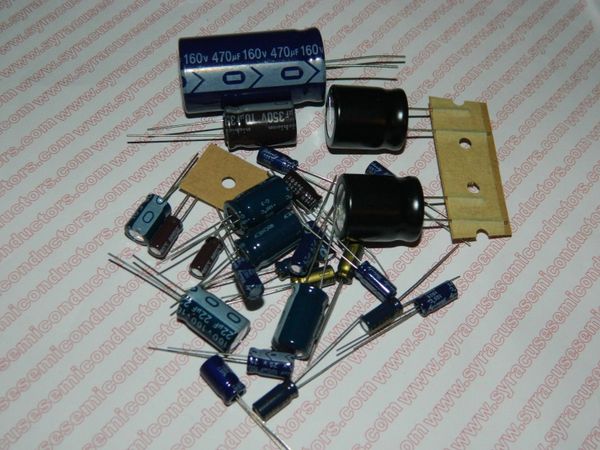 Toei CM-D14 Cap Kit for Monitor Repair with FILTER CAP
Toei CM-D14 w/ Filter Cap
Cap Kit for Monitor Repair
All of our kits come with a chart that indicates the values and locations.

All caps included are 105 degree radial for superior reliability and longer life.

This listing is for one cap kit that contains 26 caps.

If your board contains more, they are not included in this kit.

The Filter Cap 470uf 160 Volt is included with this kit.

Our kits have been made directly from spec sheets, customer information, and cap lists.

In some instances voltages may have been increased.

These are the most common caps to fail, not all caps on the board may be included.

If your board has been modified, this kit may not match your needs.