Pentranic / Rodotron CH288A / Cap Kit w/ Filter Cap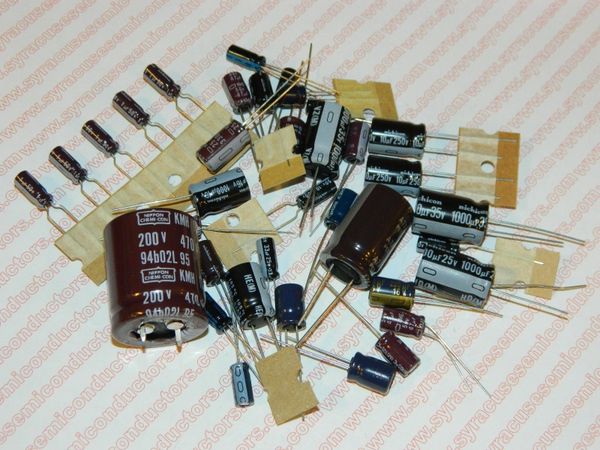 Pentranic / Rodotron CH288A / Cap Kit w/ Filter Cap
Pentranic / Rodotron CH288A / Cap Kit w/ Filter Cap
This listing is for one cap kit that contains 36 caps. If your board contains more, they are not included in this kit.
The Filter Cap for location C801 the 470uf 200V is included.
All caps included are 105 degree radial for superior reliability and longer life. (Unless noted)
Our kits have been made directly from spec sheets, customer information, and cap lists. In some instances voltages may have been increased.
These are the most common caps to fail, not all caps on the board may be included.
If your board has been modified or previously repaired, this kit may not match your needs.
The picture is a representation of the cap kit you will receive.
If you have suggestions on how to make our cap kits better or more accurate please email joe at Syracuse Semiconductors dot com.